July 13, 2017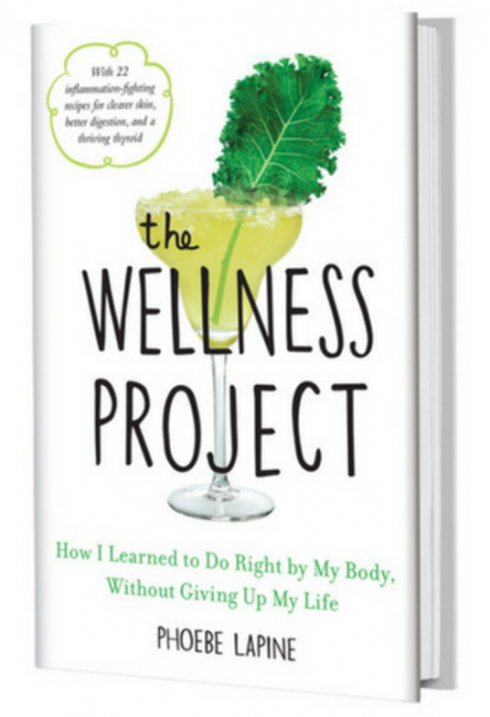 My friend Phoebe is so accomplished. I love reading her blog Feed Me Phoebe for all kinds of great recipes and her instagram account is amazing. This spring I am proud to say she came out with a terrific new book called The Wellness Project: How I learned to Do Right by My Body Without Giving Up My Life. In it she chronicles her year of trying new wellness solutions to combat her Hoshimoto's disease and several other chronic ailments. It's terrific for anyone looking for concrete solutions to long term problems, or just for general health tips!
Recently I had a great chat with Phoebe and here is what we discussed:
1) Your wellness journey was an inspiring read. Even for those of us who are mostly "well" can glean a lot from your work. When this all began did you realize it was going to be such an endeavor?
I did! I commited to the year up front and tried more or less to design my 12-month curriculum. A lot changed along the way as I really wanted to let my body do the steering. It wasn't just a gimmick: I really wanted to heal! As intimidating as the year commitment might seem, it was actually a huge relief compared to what I had been doing prior, which was basically throwing a million health darts at the wall to see if one would stick. I felt guilty all the time about the doctor's orders I failed to apply to my life, and since there wasn't a lot of awareness behind the things I was doing, it was hard to tell what was really moving the needle. I designed this slow and steady approach—one lifestyle change, one month at a time—so I could figure out which health practices were actually worth the time, money and energy I was spending on them.