May 23, 2017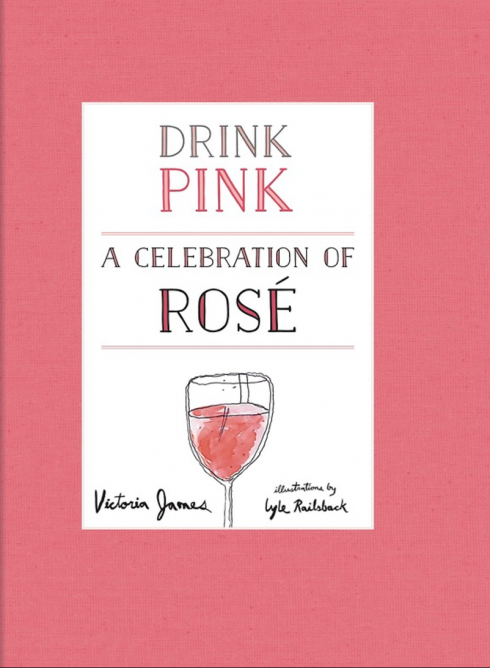 It's rosé season! I've always been on board with sipping rosé in the summer months, but in recent years it's become a real trend. Everywhere I go I see the #yeswayrosé hashtag, right along with #roséallday. While I don't recommend downing a bottle a day, I do think rosé has a rightful place among the most refreshing wines of summer. I am still working hard on my WSET degree and part of that includes reading as much as about wine in my free time as possible. Thankfully, my rosé knowledge just got a huge boost from Victoria James's delightful new book, Drink Pink: A Celebration of Rosé. Illustrated by Lyle Railsback, this fun book is informative and enlightening. It covers the entire history of rosé, since, despite its recent trendiness it has been around for centuries, and includes several delicious recipes.
Here is a recent chat I had with Victoria, and a chance to win her new book!
1) Rosé has experienced a huge boom in popularity in the past few years yet it's been around for a long time! What motivated you to write this book now?
It is true, rosé has been around since the 8th century BCE! However, it has never been as relevant as it is today. In the United States it is the largest growing category in wine. Today producers are making rosé for the sake of making rosé, it is not simply a byproduct of red wine production or something made from rotten grapes or young vines. Since they now are able to command higher price points for rosé (20 years ago they could never charge $35+ for a bottle!) there is a lot of focus going into high-quality winemaking. This is happening all over the world.
DRINK PINK came out at a time when rosé is trending, in an effort to combat the low-quality swill that puts pink wine in jeopardy as a serious category. I wanted to write a book that celebrates exceptional producers and styles of rosé. Hopefully, people will start demanding the good stuff and put the "lifestyle brand" and large corporations to shame.