December 7, 2017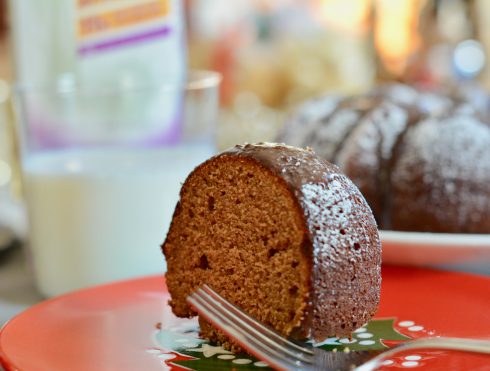 My daughter's favorite holiday flavor is ginger. She loves all kinds of ginger flavored things including cookies, ice cream, whipped cream, and, of course, gingerbread. There is just no form of ginger she doesn't love. For a recent celebration, I decided to make her a ginger dessert she wouldn't forget: Gingerbread Bundt Cake with a Chocolate Glaze.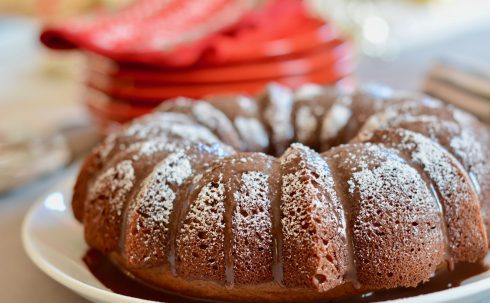 The bundt cake is perfect because it serves a crowd, which is exactly what we needed to do. If you don't need to serve a crowd, you can also make this recipe in two loaf pans and glaze them. Give one away as a holiday gift, but be sure to save one for yourself!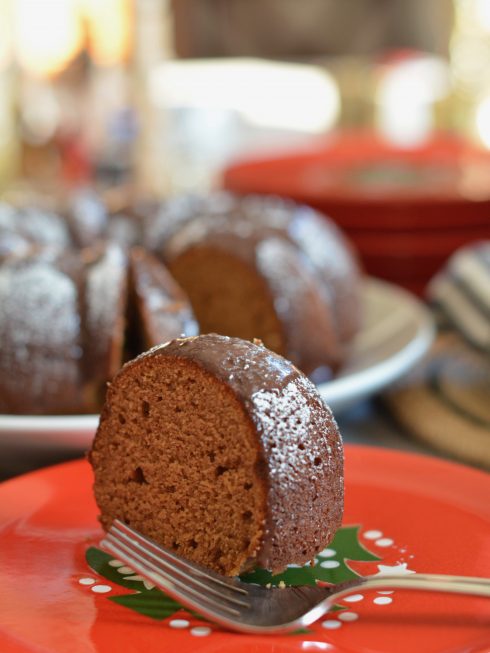 One of the secrets that makes this cake so good is the addition of Skim Plus milk. It adds moisture to the cake, and I also use it in the glaze. I love using this milk because even though it is fat-free, it still has a creamy texture and flavor. It even has 37% more protein and 34% more calcium than whole milk. This means I don't have to go out and buy full-fat milk just for baking! It is so nice to be able to us Skim Plus for our morning cereal and for making holiday treats, too.
This rich cake is extra moist and delicious and is bound to be a hit this holiday season.