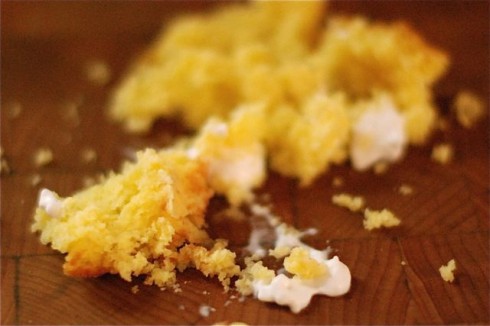 The other day my daughter and I set out to do "mixing" together. That is our code word for baking project. That is also my code word for "way messy project coming up." Obviously I don't let the prospect of major clean-up time deter me from doing our projects together. She is still very young and messes are to be expected and maybe even encouraged. I love the look of glee on her face when she sees that she has created something wonderful, so keep the messes coming if that is what I get as a reward.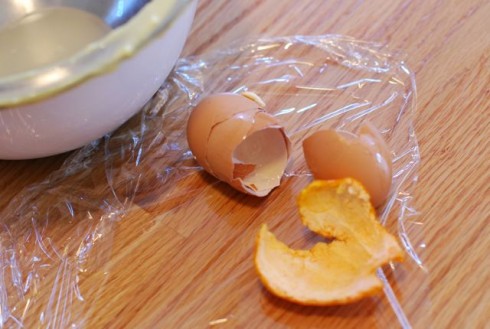 This time I was excited to document our amazing mess for the Clorox Clean-Up project. Clorox is all about helping parents in the kitchen, especially when it comes to resolving messy situations quickly and efficiently. I like using the Green Clorox products because they are the most effective at removing grime and they kill any lingering germs from meat and eggs.
As you can see, I had a lot of cleaning up to do after my daughter took over our mixing project. We made lemon cake and then topped it with strawberries and whipped cream (hello sticky!) and loved every second of it. Thankfully I managed to talk her out of dousing the whole cake in sprinkles, her go-to cake decorating method, in favorite of a simple glaze. Thank goodness for those my Clorox products, they got everything cleaned right up and we were back on our feet in no time!
I am pleased to report that Clorox is sponsoring a really fun Clorox Clean-Up contest. To enter to win submit your photographs of messy cooking projects to this website: "Clean Up the Mess" Clorox Clean-Up project. The prizes totally rock and entering is not hard at all. Just be sure to do it soon, the deadline for submissions if March 29th. For more details be sure to check out the Clorox Facebook Fanpage!
This was a paid project review in conjunction with Clorox and The Motherhood.