November 29, 2011
Holiday Cookie Week: Double Chocolate Peppermint Shortbread Bars {Naptime Everyday}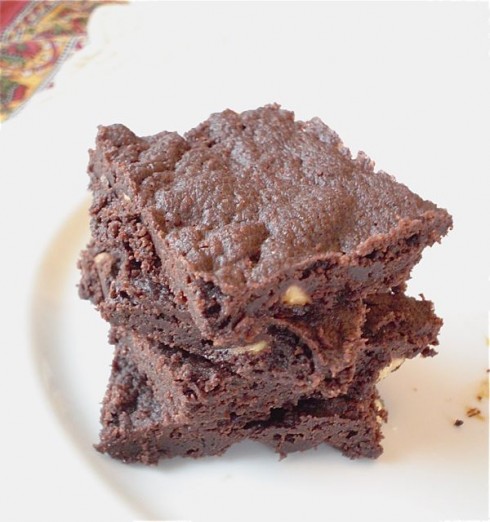 What's Going on Today: Christmas season madness! Finding a wreath, commencing holiday projects with kids, making lists and checking them twice. Cookie baking!
Naptime Goals: Bake one batch of shortbread to freeze!
Tonight's Menu: Spaghetti & Meatballs for Choir Boys from the freezer
Holiday Cookie Week!: Don't forget to enter to win my HUGE holiday cookie week baking package giveaway, details below!
I think there are very few naptime baking projects I love more than working on my holiday cookie selection. I am a holiday cookie fanatic and this year I am going bananas because I am hosting both families for Christmas. Do you know how many cookies I'll need to amply treat seven adults and one child over the course of four days? A lot! To make it easier on myself (note, I did not say this was going to be easy) I have already started baking. In some cases I am making dough and freezing it to bake right before Christmas, and with bar cookies like this shortbread I am baking them in full and then freezing the final product to thaw in a couple weeks.
While my daughter was taking nap after school the other day I whipped up these tasty peppermint shortbread bars. I will admit, I had never made this before and it was kind of a fun experiment for me. I love chocolate shortbread and wanted to add in my next favorite flavor: peppermint. For visual appeal and, let's face it, more chocolate I threw in some white chocolate chips. As they baked the house filled with an awesome chocolate-peppermint aroma and it was all I could do not to devour the pan the second they cooled down.
For photography purposes I cut a few squares and stacked them as you see above. But for freezing I extracted the rest of the bars in one piece and wrapped it tightly in plastic wrap and an outer layer of aluminum foil. I placed them on a solid shelf in the freezer where they won't get crushed and should stay safely until Christmas eve. Unless, of course, I dig in before then..
Rules for Holiday Cookie Week Giveaway:

1. Leave a comment sharing what holiday cookies you are baking this season.
2. Subscribe to The Naptime Chef newsletter (upper right hand corner) – I'll check!
3. Become a fan of The Naptime Chef on Facebook
4. Extra Entry: Share the link to this post with your friends on Facebook and link to @TheNaptimeChef Facebook fanpage
5. Extra Entry: Tweet about this giveaway on Twitter and link to hashtag @TheNaptimeChef
6. Extra Entry: Follow me on Stumbleupon and stumble this entry by clicking the green thumbs up.
7. 6 Extra Entries: Share the post about this article from my Facebook fanpage to at least 10 friends to help The Naptime Chef get to 4,000 fans by New Years! (I can see who shares what, so I will note when you share!)
8. Contest will run from November 28th at 7:00am through Sunday, December 3rd at 7:00pm ET. Winner will be announced on Sunday December 4th at 7:00am. If the winner does not respond within 48 hours a new winner will be drawn. Winner be selected by random.org.
Recipe
 Double Chocolate Peppermint Shortbread Squares
makes one 8×8 pan
Ingredients
| | |
| --- | --- |
| ½ | cup plus 3 tablespoons all-purpose flour |
| ½ | cup unsweetened cocoa powder |
| 1 | teaspoon salt |
| 1 | stick unsalted butter, softened |
| 3 | drops peppermint extract |
| 1/3 | cup confectioners' sugar |
| 1 | cup white chocolate chips |
Instructions
1. Preheat the oven to 350F. In a small bowl stir together the flour, cocoa and salt. Set aside.
2. In an electric mixer beat the butter until smooth and fluffy. About 2 minutes. Add in the sugar and peppermint extract and beat well. With the mixer on low slowly add the dry ingredients into the wet ingredients until just combined. Stir in the white chocolate chips.
3. Press the dough into a lightly greased 8×8 baking dish and bake for about 20 to 25 minutes, or until it is firm. Allow to cool completely before cutting and/or freezing.
Naptime Notes
Naptime Recipe Serving ideas
To take these over the top try adding vanilla buttercream frosting and sprinkling it with crushed candy canes.
Naptime Stopwatch
10 minutes prep time, 25 minutes bake time
Naptime Reviews
These terrific holiday bars are enough to satisfy even the most ardent chocolate-mint lover.