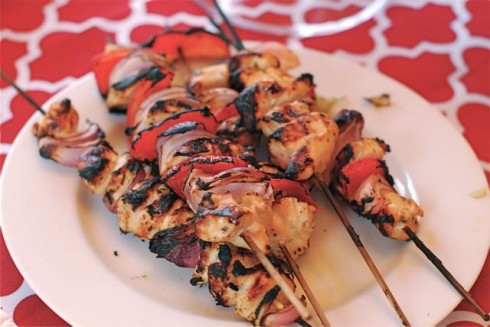 I am always a fan of Lawry's marinades and seasoning salts. They are totally delicious and add terrific flavor to nearly anything I make. I was so excited when they sent me a box of their new products to try. You know I am a huge fan of marinating food during naptime so that it is ready for dinner and their products make this process so easy!
One of the newest cool things to come out of the Lawry's headquarters is their fun Dinnertising campaign. I loved the idea of it and hopped right on to make my own dinnertisement. I am such an advocate of people celebrating dinner and making it fun for their families. Getting everyone exciting to eat is always a good thing! I also think it is a fun idea to get kids involved by getting them cooking with Lawry's and then creating their own dinnertisement to show their friends and family.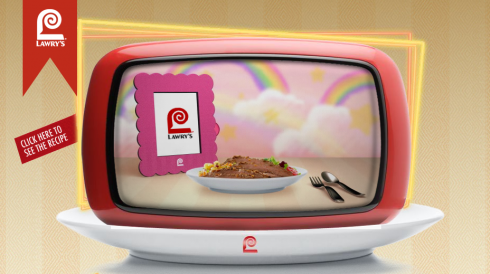 See the dinnertisement I created by CLICKING ON THIS LINK (Naturally, my daughter loved it!)
In addition to all their awesome recipes, I made up one of my own using their delicious Herb & White Wine Marinade (see below). We loved how the simple, mild sauce tenderized both the chicken and vegetables and created a dish full of fresh summer flavor.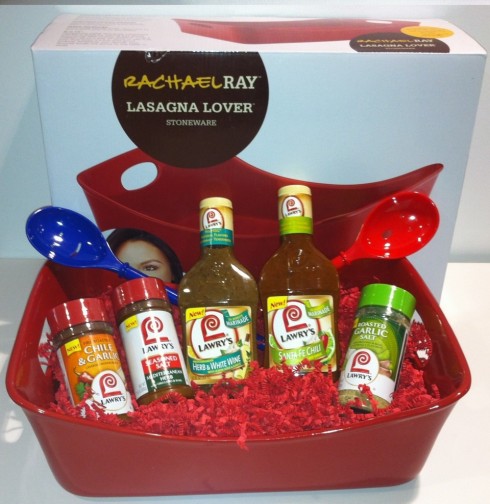 Since Lawry's would LOVE to get you in the rhythm of cooking fun, healthy meals this summer they are giving away a great gift box (pictured above) which includes:
Rachael Ray Lasagna Lover Stoneware
2 Zak Designs Serving Spoons: Either happy or surprise spoons
Lawry's NEW Marinades and Spice Blends: Mediterranean Herb Seasoned Salt, Fire Roasted Chile & Garlic, Roasted Garlic Salt, Santa Fe Chili Marinade and Mediterranean Herb and White Wine Marinade
To Enter to Win:
1) Go to Dinnertising.com and create your own dinnertisement. Then include a link and description of it in the comments section below.
2) Like "The Naptime Chef" on Facebook
3) Sign up for The Naptime Chef newsletter (upper right hand corner)
4) Contest runs from May 22nd at 6:59am ET through May 28th at 7:00am ET. Winner will be announced on May 29th at 7:00am ET. Winner has 48 hours to claim prize after notification or another will be picked.
Recipe
 Herbed White Wine Chicken Kebobs
Ingredients
| | |
| --- | --- |
| 1 | pound chicken tenders |
| 1 | large red onion |
| 1 | large red bell pepper |
| 1 | jar Lawry's Herbed White Wine Marinade |
Instructions
1. Cut the chicken, onion, and red pepper into 1-inch cubes and carefully spear them on a skewer.
2. Place the skewers in a wide shallow bowl or platter and pour the marinade over them, turn well so the chicken and vegetables are evenly coated.
3. Heat a grill to medium and cook the chicken for about five minutes per side, or until cooked through. Enjoy!
Naptime Notes
Naptime Recipe Serving ideas