May 2, 2017
Lovely Bubbles for Mother's Day (or Anytime!)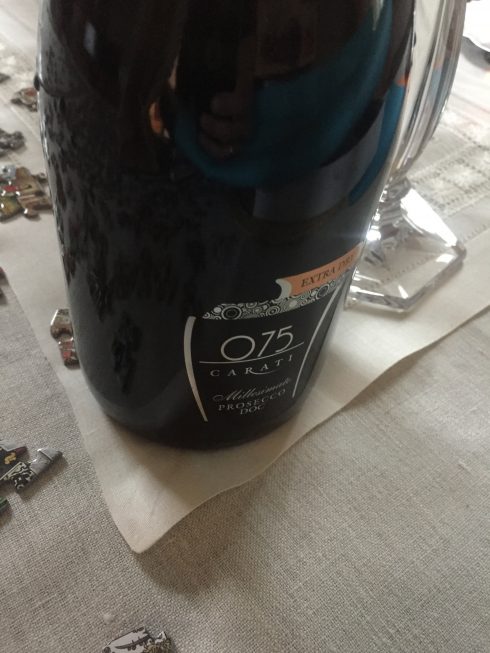 Mother's Day is just around the corner and it's time to start stocking up on her (your) favorites. Prosecco is one of my favorite drinks this time of year. Each bubbly sip is light and refreshing, and it pairs so well with all kinds of foods. It is reminiscent of champagne, but with a slightly sweeter flavor. Prosecco comes from a specific region on northern Italy, similar to the way Champagne comes from Champagne, France. It is known for being less expensive than Champagne since it is cheaper to produce, and is an excellent base for popular cocktails like Bellini's and spritzers.
Earlier this month I received two bottles of Prosecco that were absolutely delicious and I want to share them with you in case you are looking for some guidance at the liquor store!

The Piera Martellozzo D.O.C. Extra Dry. The light, fruity bubbles make it perfect for pairing with light fish, shellfish, or a seafood scallops. We also loved the bottle of Mionetta Prosecco Brut. It features flavors of golden apples, pears, and slight honey-like sweetness. It is perfect for mixing with a little St. Germaine or peach purée to make a terrific Bellini. You can even enjoy either of these as an apertif!
(Disclosure: I was sent this wine to try and we really enjoyed it. We hope you do too!)