October 2, 2017
Fun Tip: Chocolate Hazelnut Stuffed Cookies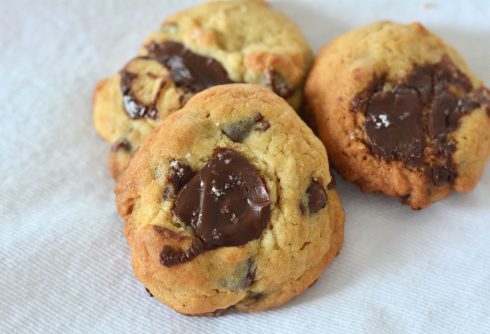 My kids have gone wild for chocolate hazelnut spread and use it on everything these days. Of course, I totally get it because I introduced them to the magic of it. I've been loving the flavor ever since I tried my first spoonful in Italy in 1994! Recently we tried a new, delicious treat with this amazing Nocciolata Dairy Free spread sample I received in the mail: I stuffed it into cookies!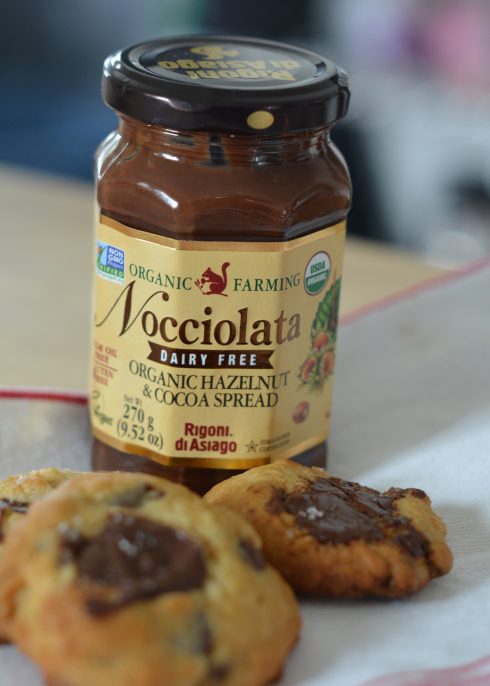 Here is how we did it: I made a batch of our Dorie's chocolate chip cookie dough. I formed the dough balls then made a little well in the center of each one like a thumbprint cookie. Then I added the spread and pinch the well shut! When they baked the cookies spread out and the chocolate hazelnut stayed snug in the center.
Waiting for them to cool was difficult but we managed! Once they were warm enough to touch we bit into the enjoy the delicious melty, gooey center. They were perfection!