May 16, 2018
Spicy Tortilla Chip & Chili Egg Bake for Dad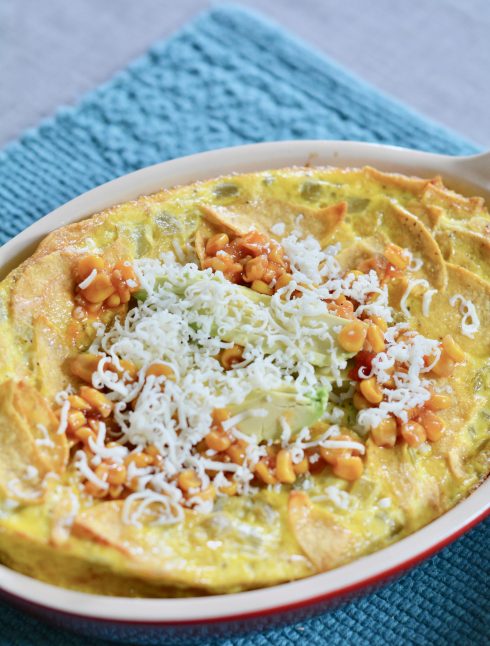 (Disclosure: This post is sponsored by Hood Cream. The opinions and photographs expressed are my own. Thank you for supporting the sponsors that make The Naptime Chef possible.)
Mother's Day was a blast and now Father's Day is right around the corner. I know these are both Hallmark holidays, but I do love them. In our house these small holidays are all about family time. It's about gathering together for a special meal and taking time to enjoy each other's company. That is something that is much harder to do these days with ours kids sports schedules! This year I partnered with Hood® Cream to create a yummy egg casserole for my husband to enjoy on Father's Day. It was a lot of fun thinking of all of his favorite flavors and coming up with a dish for him to enjoy!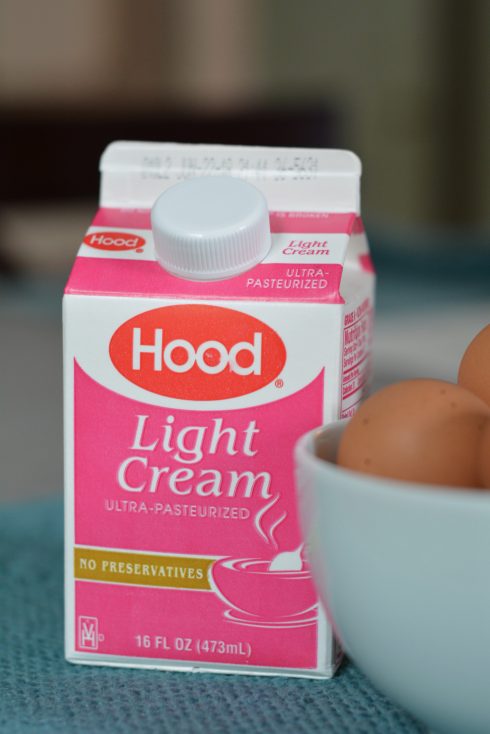 In deciding what to make I focused on his love of spicy food and his fondness for chilaquiles. But, since I find it more convenient to slip a casserole in the oven and forget about it for a little while I wanted to make it all into an egg bake instead. When I make egg-based dishes I always use Hood Cream because it is so high quality and always works perfectly in every recipe. With things like stratas, frattatas, or quiche, Hood Cream adds a luxurious creamy texture and lightness that makes them impossible to resist.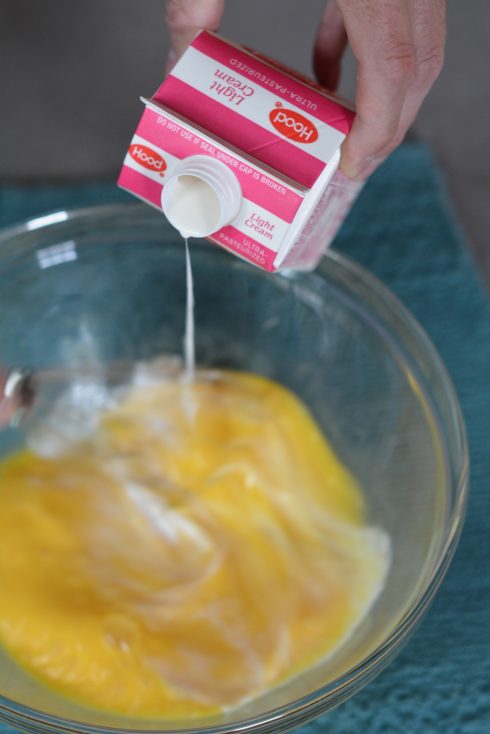 Luckily, achieving a chilaquiles-like feel in an oven bake was not too hard. I started with my three main ingredients: eggs, Hood Light Cream, and chopped green chilies, and the rest was a snap! I whisked everything together, added salt and pepper, and poured it over a layer of crushed tortilla chips. It baked into a fluffy golden pillow in a brief 20 minutes, then I added avocado and cotija cheese and we all devoured it!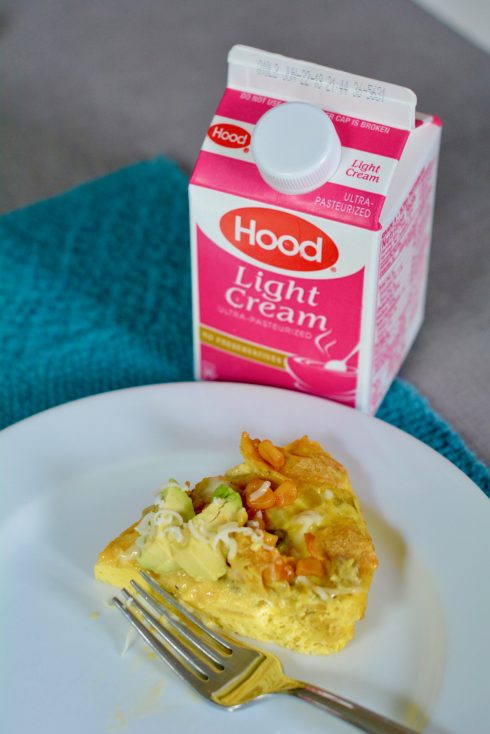 I'll definitely be making this again for Father's Day and serving it with orange juice and some fruit salad. It was so simple to pull together and the family devoured it. I hope you enjoy cooking for your father in June!
Great news! Hood Cream is available in dairy cases throughout New England. For more information, coupons, tips and recipe ideas, visit Hoodcream.com!
Spicy Tortilla Chip & Chili Egg Bake for Dad
Ingredients
8 large eggs
½ cup Hood® Light Cream
1 can chopped green chilis
1 teaspoon hot sauce
½ teaspoon kosher salt
½ teaspoon freshly ground black pepper
1 large handful corn tortilla chips, lightly crushed
½ half avocado, sliced
3 tablespoons corn salsa
2 tablespoons cotija cheese
Instructions
Preheat the oven to 350 degrees F. Spray a 9x9 inch baking dish with cooking spray and set aside.
In a large bowl whisk the eggs, cream, chilis, hot sauce, salt, and pepper. Whisk until completely smooth.
Crush the tortillas chips with your hands and press them into the bottom of the baking dish so they completely cover the bottom. Then pour in the egg mixture. Some of the chips will float to the top, that's okay!
Bake the dish for 18 to 20 minutes, or until the sides are golden and the center is no longer jiggly. Remove the dish from the oven. While it is still hot, top with the sliced avocado, salt, and cheese. The cheese will melt into the top! Slice and serve warm.
http://www.thenaptimechef.com/2018/05/spicy-tortilla-chip-chili-egg-bake-for-dad/