January 16, 2018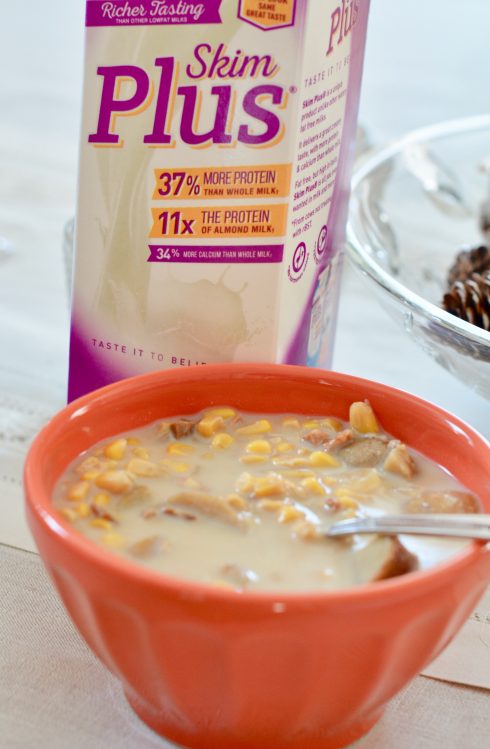 This new year started off with a wintery bang – a bomb cyclone storm followed by frigid temperatures. Being from Cooperstown, I am no stranger to crazy cold and snow, but it is always a little jarring to readjust to winter when it comes on so fast. In the kitchen, this means breaking out my cold weather cooking repertoire and bringing on the hearty stick-to-your-ribs food we all love.
One of the comfort classics in our house is corn chowder. We love its warm, creamy texture and rich flavor. It definitely warms you up, even down to the tips of your toes! I can vouch for this because last week, I ate it immediately after I shoveled snow in four-degree Fahrenheit weather. If there is any time you want warm food, it's then!
The word "chowder" can strike fear into the heart of many foodies because it brings up images of heavy cream and calorie counts, but I lighten mine up – without sacrificing flavor – by using Skim Plus Milk and Skim Plus Half & Half. Not only does it give this dish the hallmark creamy texture of a classic chowder, it also adds protein and calcium benefits. Skim Plus actually has 37% more protein than whole milk and 34% more calcium than whole milk. It really is a win-win.